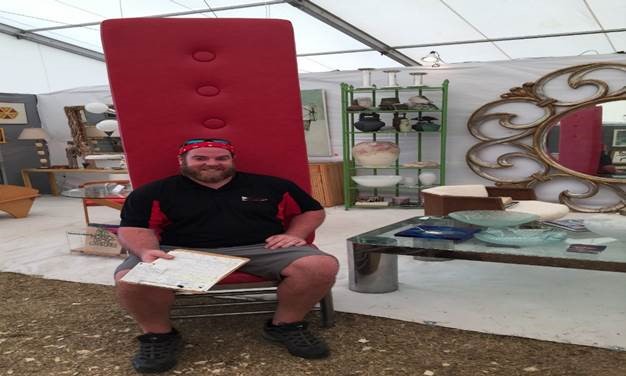 I was born in early 80's and grew up in Woodstock GA. Graduated HS from Sequoyah high school and college from Southern Polytechnic State University in 2006 with double degrees in CNST Engineering and Business MGNT. Started DT in 2007 and never stopped hustling for the dream. I like crypto, sports cards and being outdoors. Favourite quote is the future belongs to those who believe in the beauty of their dreams.
At Distinguished Transport, we enjoy the creative nature of antiques, art, design, intricate technology and specialty fabrication. We are passionate about helping our customers achieve their ambitions. Our range of transport services and solutions is continually evolving as we innovate to answer our customers' needs. Each member of the Distinguished Transport Team strives to deliver our company's motto every day – Building Lasting Relationships through Integrity, Attention to Detail and Service Excellence.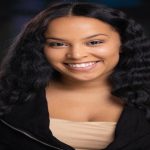 Makalia Barker
Customer Service / Bookkeeper
Originally from Maryland, Makalia decided it was time to make a move and has been enjoying her time here in Georgia for two years now. With 7 years of experience as an administrative professional, Makalia has brought her talent here to Distinguished Transport and is now the official Bookkeeper for the company. Her main goal is supporting our team to the highest ability for the continued success of Distinguished Transport.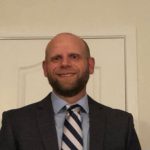 Derek Seabolt
President Sales
I grew up in Cumming, GA where I went to North Forsyth High School and participated in Varsity Football and was all County. I also was on track and field and was a competition weight lifter. I went to Georgia Perimeter College and received my associates in Business Management and then went to Georgia Southwestern State University where I received my Bachelors in Business Management. My current position is President of Sales and I have been with Distinguished Transport since 2015. My previous experience was with Norfolk Southern as a Dispatcher, Dish Network as a Field Services Manager, OfficeMax as an Assistant Store Manager, and Circuit City as an Assistant Store Manager. I reside in Woodstock, GA and I have two daughters Ashlynn and Logan. I enjoy working out, building things, and the outdoors.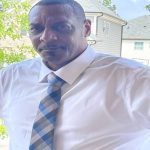 Gordon Thompson III
Director Operations
I am currently working for Distinguished Transport in the capacity of Director of Operations I spent 17 years in the United States Army as a Computer Engineer retired as a E6 Staff Sargent.
Most recently was employed by Coveris Advanced Coatings as a District Operations manager with 5 warehouses across the country and annual inventory totals of 2.5 billion. I graduated with an associates degree in Business Management and a Bachelor in computer Science Thanks to the U.S Government. I have one speed and that's go fast…..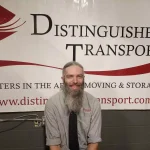 Jonathan Higley
Vice President of Logistics
As one of Distinguished Transport's senior members at nearly 15 years' experience, he has developed the aptitudes and skills to perform nearly every function of the company. His current position sees him advising and planning delivery routes and schedules, properly allocating delivery orders to demanded routes, and supervising orders for delivery are fulfilled completely. He also advises on customer service satisfaction and resolution.
Jonathan's main focus is retaining and building relationships with customers in endeavoring for future opportunity and one stop resources for the customer demands.
He currently resides in Marietta, GA with his wife, Julie, and their two dogs, Rocky and Apollo. His interests include reading and writing, "do it yourself" YouTube videos, and avid video gaming.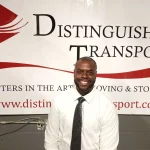 Troy Holman
General Manager
I am a person who is loyal, has integrity and is willing to go the extra mile for my team. I work smart and hard and keep the focus on taking care of my clients and my company. I complete this mission by connecting with my team and utilising every opportunity available in efforts to assist everyone involved in winning. I am currently employed by Distinguished Transport and my position is General Manager.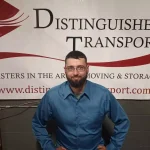 Corey Niederriter
Warehouse Manager
I received my B.A. in Music Technology from Capital University in 2013 and moved to Atlanta, Ga a year later. I started with Distinguished Transport in 2016 as a Field Technician. Since then I've traveled to 46 states and logged over 300,000 miles of Trucking. I've been challenged with complex routes with tight schedules and rather fragile and or heavy items to pack up and deliver. I'm a team player always looking for new opportunities to expand my many skill sets, and I bring organization, attention to detail, and the knowledge on proper packing and handling procedures to our warehousing.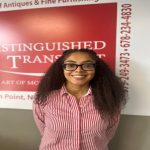 Deja Barker
Accountant
Hello, my name is Deja Barker and I am the Accounts Administrator with Distinguished Transport. Originally from Maryland, I moved to Smyrna Georgia about a year ago as of August 2023. I also graduated with my Bachelors of Business Services in 2019 from East Carolina University located in Greenville, North Carolina. I have always had a passion for numbers and enjoy working with people.